Are you currently looking for real estate in Agoura Hills? If so, then you have something in common with these 5 celebrities who found their dream homes there. Let's check them out!
We've talked about Celebrities that have bought (and sold) homes elsewhere in the areas we specialize in. Now let's talk about Celebrity Real Estate in Agoura Hills.
Known as an American legal clerk and environmental activist (who helped win the case against Pacific Gas and Electric Company in the 1990s), Erin Brockovich found her dream house in Agoura Hills in 1997 for the fair price of $900,000. It's a beautiful traditional-style home with over 5,000 square feet and breathtaking mountain views. But in the fall of 2015, Erin listed that same house for sale at $2.35 million! Almost triple of what she paid in 1997! This just comes to show that investing in Agoura Hills is pricey but worth it.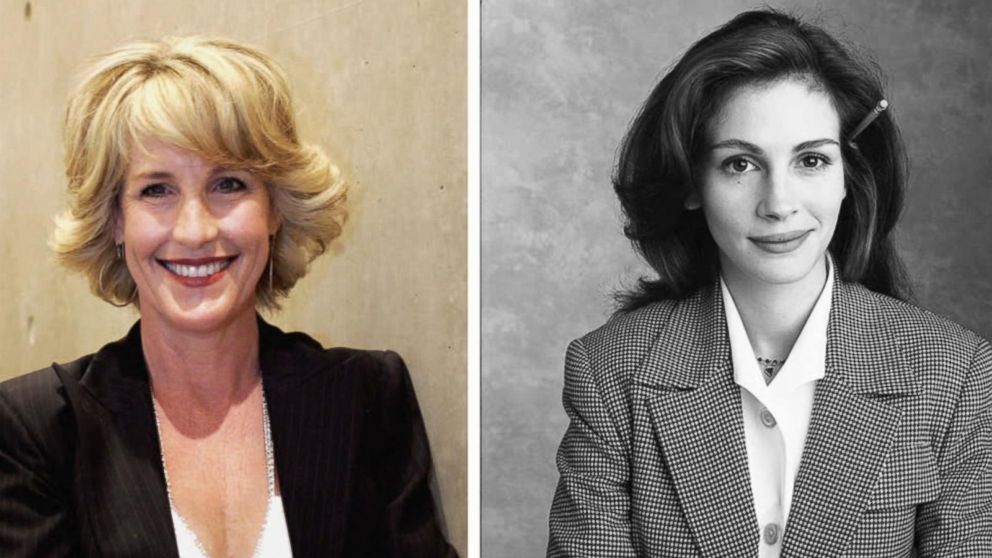 https://www.latimes.com/business/realestate/hot-property/la-fi-hotprop-erin-brockovich-20150914-story.html
Rainn Wilson
Best known as 'Dwight Schrute', the paper salesman from the t.v show "The Office", Rainn Wilson bought the house of his dreams in Agoura Hills in December of 2005. At what price? Only $1.199 million. This equestrian property is over a half-acre with a 3,288 square foot two-story ranch-style house! The best part? It has a DIY Network "Man Cave"-designed retreat. Its wooden floors and many fireplaces really make this a unique, warm, inviting home. But, in 2020, Wilson also listed this house for sale. Price? Just under $1.7 million; almost a half-million more than what he paid for in 2005! Real estate in Agoura Hills does not play around.
https://www.latimes.com/business/real-estate/story/2020-07-17/rainn-wilson-lists-agoura-hills-farm-fit-for-his-office-character-dwight-schrute
Tia Mowry
You can´t think of Tia Mowry without her twin sister Tamara Mowry who both starred in "Sister Sister" in the 1990s. Now all grown up, Tia Mowry also found her home in Agoura Hills but almost two decades ago. The two-story home, built in 1996, has five bedrooms, five bathrooms, and fireplaces in different rooms, all within 4,200 square feet. But it doesn't end here. This beautiful property is surrounded by mountain views and even a canyon. But, in the spring of 2019, this actress also listed her gorgeous house for sale. The asking price? $1.545 million. This house is certainly worth every penny.
https://www.latimes.com/business/realestate/hot-property/la-fi-hotprop-tia-mowry-agoura-hills-home-sold-20190315-story.html
Guillermo del Toro
Academy Award Winning-filmmaker Guillermo del Toro also became an Agoura Hills neighbor back in 2010 when he bought his 5,700 square feet property for just $1.633 million. This house is really something special with five bedrooms, 4.5 bathrooms, a two-story living room, an entertainment room with a wet bar, and even a bathroom clad in marble! And in March of 2018, this property went back to the listings and was sold right away for $2.195 million!
https://www.latimes.com/business/realestate/hot-property/la-fi-hotprop-guillermo-del-toro-20180522-story.html
Douglas Robb
"And the reason is you"… Ever heard these lyrics? The song, called "The Reason", was played by famous rock alternative group Hoobastank who actually started their band in many backyards in Agoura Hills. The lead Singer, Douglas Robb, actually stayed in Agoura Hills and bought himself a $1.35 million home in 2005. This 3,245 square feet property has 4 bedrooms and 4 bathrooms and a backyard big enough for a Hoobastank reunion.
https://virtualglobetrotting.com/map/douglas-robbs-house/view/google/
Celebrity Real Estate in Agoura Hills is growing
If you are interested in real estate in Agoura Hills, you can contact Yoav Astman who will be pleased to help you find your future dream home.